---
About Us

​Lajoie Stables has been a family owned and operated business for two generations. Let us put our experience to work for you in making your trail ride as safe, enjoyable and most memorable as possible. We are the only facility that is open all year long and we have the experience and knowledge.


We are nestled in the foothills of the Green Mountains where Black Creek meanders through the hardwood forests on its journey to the Lamoille River. Whether you chose the quiet, relaxed ride, or the slightly faster paced ride, we will make your visit here the most memorable.


---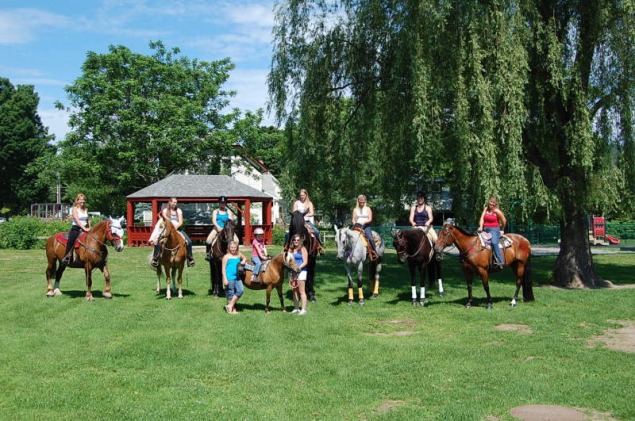 Your guides and hosts!
---
Other Member of Lajoie Stables
​​
Lajoie Stables is proud to be the home of animals other than horses. We have two very special miniature donkeys named Chippy and Vegas who loves being visited to customers. Next door we also have a multitude of free-range chickens. If you are so inclined you can actually purchse their eggs inthe front office. ​
---
(802) 644-5347 , 992 Pollander Road, Jeffersonville, VT 05464